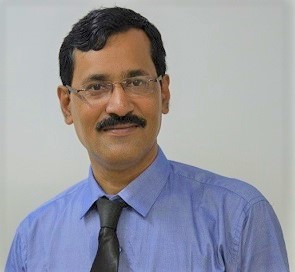 "Education awakens the power and beauty that lie within us." Education does not only mean academic excellence. It rather is a harmonious and synchronized combination of hand (skills like various arts), head (Intellectual Power) and heart (Value System). In the present era of a digitalized world, it the biggest challenge before educators and parents, to nurture young minds with the indelible impressions of a holistic education.
The School's genuine concern ensures every student's emotional growth along with intellectual excellence. This empowers them to develop their self–esteem, self–awareness and self–confidence. Sharing ideas, analyzing situations and expressing them confidently are essential skills which are honed here, through Experiential Learning. While studying at the school, the students will be groomed to become confident, articulate and enlightened young citizens, ready to step into a global society with dignity, honour and integrity.
We believe in giving our students strong values along with a set of wings which may carry them far and wide. In other words, our students are equipped to face the challenges of the rapidly changing world.
We rear students who are creatively curious and strive to experiment and innovate new things on both academic and non–academic fronts. Our pedagogy is child–centric with emphasis on inquiry and project–based learning. We treasure dynamism and deem that one should be well prepared to adapt to the global scenario and work on his learning accordingly. This is perhaps why we have introduced a globally advanced curriculum.
Besides, rigorous scholastic programmes, we seek to develop and nurture the different facets of a child. From academics to dance, theater, music and a variety of sports, we focus on developing both, the mental and the physical abilities of a student. The activities provide holistic grooming to the student wherein the child is able to explore his true potential besides the usual procedural teaching, Today's India is an empowered, enlightened and enterprising nation. We wish to make it even more powerful with conscientious, smart and confident citizens who would make us proud of their multifaceted growth.
I strongly believe that education is a collaborative effort that involves professional administrators, committed teachers and motivated students. We dedicate ourselves as professional administrators in creating a dynamic educational programme, empowering the students with a global perspective. An exuberant welcome to the session 2019-2020!
Let us pave way to its commencement with great fervor and supposition for achieving towering standards in the field of academics and other essential skills.
Mr. Rajib Chakrabarty (Principal)